ENHANCE YOUR ALPHATM Fuel Your Dreams
Your Guide to Creating Alpha at the Intersection of
Business and Life©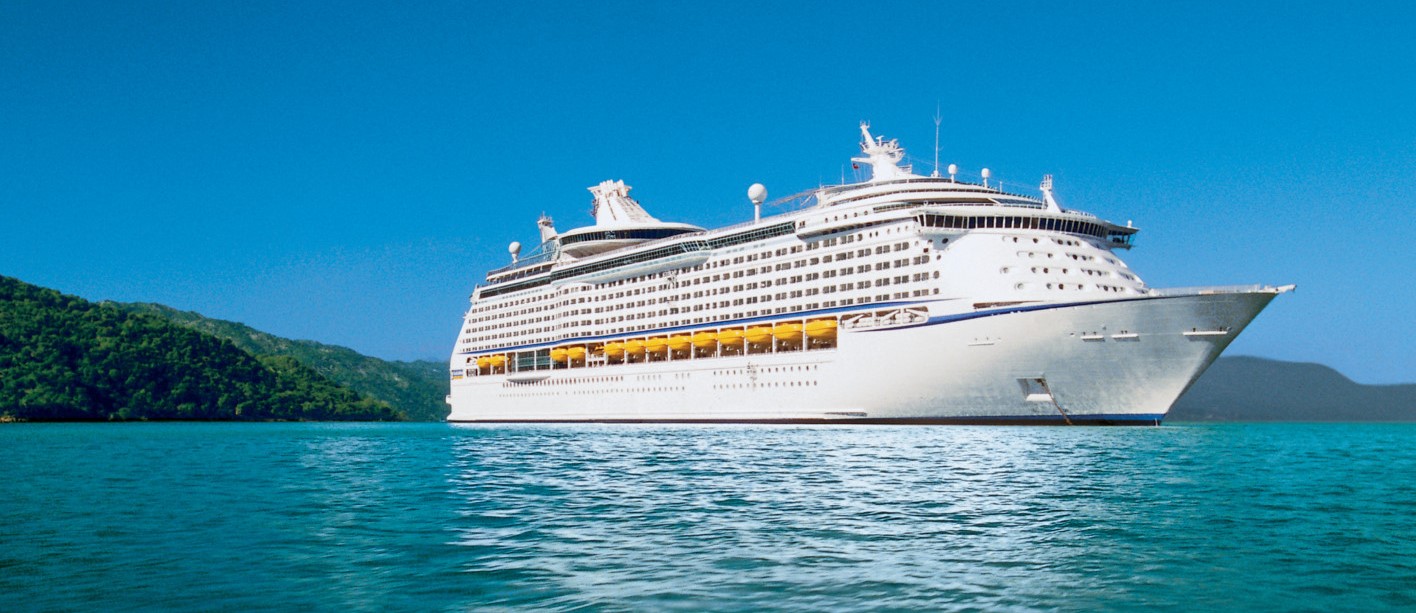 6-Night Canada & New England Cruise Conference
Round-trip Cape Liberty (Bayonne), NJ

July 06 - 12, 2019
Course Fees:
$995
There is NO Course fee for 2nd attendee from same Family or Company


IMPORTANT NOTE: All conferees, their families, and guests must book their cruise within the University at Sea® meeting group through University at Sea® at 800-926-3775 or by registering online. This ensures our company can provide conference services and complimentary social amenities to all meeting participants and their guests. Thank you for your cooperation.
Faculty
Reneé Caputi, MBA, JD, LLM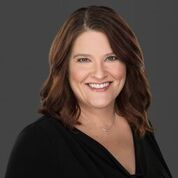 Founder of Enhanced Solutions Advisors, LLC Reneé is a trusted Advisor that provides consultative and advisory wealth planning to Cross-Border and US Entrepreneurs and Families. This includes coordinating the various specialty professionals needed for a tax, estate, or investment plan to ensure the best and most efficient structures and management are in place. She spearheads projects customized to help clients navigate the complex worlds of Income Taxation, Estate Taxation, Asset Protection, Succession Laws, and Family Dynamics. By making information more accessible, decision processes more transparent, and data more trackable she can help you Enhance your Alpha™.

She is a national speaker and educator on the topics of US and International Taxation, Asset Protection, Entrepreneurship, Estate Planning, Wealth Management, Considerations of Cross-Border Investing, and Business Topics like Mergers & Acquisitions, Strategic Management, and Due Diligence. Reneé is also co-founder of Virtus Technology Group, a cloud based decision support tool for Due Diligence in the Private Investment space.

Her international experience has taken her to multiple countries in Europe, Asia, and South America to work with clients on how to properly position themselves with their investments in the United States and throughout the world.

Reneé' is a member of the NY State Bar Association, American Bar Association, Family Office Institute, and supports Envision Broward of the United Way. She holds the NASD Series 7 - General Securities, Series 63 & 65 and Florida Life, Health, & Disability Licenses and is a NY Bar admitted attorney.
Our staff can assist you with all your travel arrangements.
Program Purpose / Objectives
Introduction to the Wealth Alpha™ Concept:

This workshop will take you through the steps necessary to achieve your own definition of success, to create your Wealth Alpha™. Those steps involve a dive into maximizing the value of your business via the Value Builder™ Freedom Workshop, defining what you want to achieve both personally and professionally: your goal setting. We then explore how the resources and assets you have at your disposal can most efficiently contribute to success.

Wealth Alpha™ is a combination of Business Strategy and Planning, Personal Holistic Financial Planning, and a dive into motivation and long term vision for the future.

You will leave with a workbook containing a personalized action plan for creating your own Wealth Alpha™ and fueling your dreams.

The Value Builder™ - Freedom Workshop
YOU STARTED YOUR BUSINESS FOR THE FREEDOM that comes with running your own company: the freedom to earn what you deserve, and to work for whoever you want, when you want, and from wherever you want. The challenge is that for many business owners the dream remains elusive. You'll learn:
How to recognize when you've fallen into The Owner's Trap and how to pull yourself out;
The 3 attributes of a scalable business model;
The one kind of revenue that can triple the value of your business;
The six forms of sustainable recurring revenue;
The 2 essential elements of your marketing plan you need in order to avoid commoditization;
The 1 question you need to ask customers to predict the likelihood that they will buy again.
GETTING YOUR MBA - MASTERING BUSINESS APPRECIATION
8 KEY THINGS THAT DRIVE THE VALUE OF YOUR BUSINESS
MASTERING THE KEY DRIVERS OF YOUR BUSINESS VALUE
ARE YOU TOO BUSY WORKING IN YOUR BUSINESS TO WORK ON IT?
CREATING YOUR WEALTH ALPHA™ - DEFINING PERSONAL SUCCESS
8 KEY FACTORS THAT DRIVE WEALTH ALPHA™
BRINGING IT ALL TOGETHER
WHAT NOW? ARE YOU LEAVING A LEGACY OR LABOR FOR YOUR HEIRS?
COMMON COSTLY PLANNING MISTAKES
TAKING ACTION: CREATING ALPHA AT THE INTERSECTION OF BUSINESS & LIFE ©
NEXT STEPS - YOUR ACTION PLAN FOR IMPLEMENTATION
Conference Sessions generally take place on days at sea (as itinerary allows), giving you plenty of time to enjoy your meals, evenings and ports of call with your companion, family and friends.
Questions? Call us at 800-422-0711.
We can assist you with all your travel arrangements. We'd be happy to help you plan your flights, hotels or tours before and/or after your cruise conference.

Cruise Itinerary
DATE
PORT OF CALL
ARRIVE
DEPART
Sat Jul 06
Cape Liberty (Bayonne), NJ

-
3:00 pm
Sun Jul 07

*

At Sea - Cruising

-
-
Mon Jul 08
Bar Harbor, Maine

7:00 am
6:00 pm
Tue Jul 09
Saint John, New Brunswick

7:00 am
3:00 pm
Tue Jul 09
Halifax, Nova Scotia

9:00 am
6:00 pm
Wed Jul 10

*

At Sea - Cruising

-
-
Fri Jul 12
Cape Liberty (Bayonne), NJ

6:00 am
-
*
Tentative course schedule, actual class times may differ.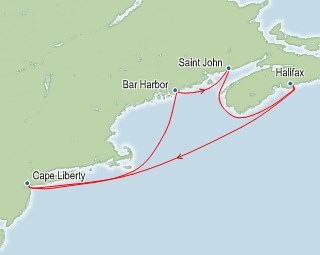 Ports of Call
Cape Liberty (Bayonne), NJ - Cape Liberty Cruise Port is located on the New York Harbor in Bayonne, New Jersey, and is just seven miles from New York City and three miles from Newark Liberty International Airport. Its waterfront location and convenience to the Big Apple allows visitors easy access to everything New York City has to offer along with providing visitors access to the historic roots of Northern New Jersey. Convenient guest parking is located adjacent to the cruise terminal.
At Sea - Cruising - Cruising
Bar Harbor, Maine - Once the summer-society rival of Newport, today Bar Harbor is rich in the legacy of the 19th century millionaires, including Acadia National Park, most of which was donated by the Rockefeller family. Clip clop along tranquil trails in a horse-drawn carriage.
Saint John, New Brunswick - Founded by Loyalists escaping the Revolutionary War in 1785, Saint John has emerged as a thriving port city. Its restored historic waterfront and surrounding natural beauty have made Saint John a wonderful destination.
Our staff can assist you with all your travel arrangements.
Questions? Call us at 800-422-0711.
We can assist you with all your travel arrangements. We'd be happy to help you plan your flights, hotels or tours before and/or after your cruise conference.
EXCLUSIVE SHORE EXCURSIONS
Please note that our shore excursions are operated separately and
independently of those offered by the cruise line.
©2016 - University at Sea®