Management of Mental Health Disorders: From the Nursery to the Nursing Home: Controversies in Clinical Care
Co-Sponsored with School of Medicine, SUNY at Stony Brook

7-Night Alaskan Cruise Conference from Seattle, Washington
June 29 - July 6, 2012
14 AMA PRA Category 1 Credits
14 Contact Hours
Course Fee Physicians and doctoral level degrees $695
All Others - Course Fee $450

Course Fee Cancellation Policy
30 days or more - None; 7-29 days - 50%; less than 7 days - 100%
IMPORTANT NOTE: All conferees, their families, and guests must book their cruise within the University at Sea® meeting group through University at Sea® at 800-926-3775 or by registering online. This ensures our company can provide conference services and complimentary social amenities to all meeting participants and their guests. Thank you for your cooperation.
Faculty
Lory E. Bright-Long, M.D., CMD, Clinical Assistant Professor of Psychiatry; Medical Director, Maria Regina Residence, Brentwood, NY; Geropsychiatry Consultant, Long Island State Veterans HomeStony Brook, NY

Dr. Bright-Long graduated from and did Internal Medicine at Medical College of Ohio. She completed a Psychiatry Residency and Geropsychiatry Fellowship at SUNY Stony Brook. She joined the SUNY Stony Brook faculty after the fellowship and developed a Mental Health Teaching Nursing Home program at St. Johnland Nursing Center and cofounded the Long Island Alzheimer Disease Assistance Center. After leaving Stony Brook she was the Director of Geriatric Psychiatry at Pilgrim Psychiatric Center and Director of the John P. Pavilion for Dementia Care at St Johnland Nursing Center. Currently she is the Medical Director of Maria Regina Residence in Brentwood and. the psychiatric consultant at the Long Island State Veterans Home.

As a Clinical Assistant Professor of Psychiatry at SUNY Stony Brook she is actively involved in teaching geriatric psychiatry and medical fellows) medical students, nursing under graduate and graduate students, dental students, and physician assistant students.

Dr. Bright-Long served the Suffolk County Psychiatric Society as Secretary-Treasurer, Delegate, President, and sat on the Greater Long Island Psychiatry Society Board of Directors. Nationally she was a member of the American Psychiatric Association's Council on Aging and the Committee on Long-Term Care. She was on the initial Alzheimer's Disease and Related Dementia Practice Guideline work group and helped develop the manual for nursing home psychiatry.

She has been active with the American Medical Directors Association, chairing the Mental Health Committee of the national Education Committee which created a monograph on mental health documentation in long-term care. She also has been a part of the AMDA Palliative Care Workgroup as it created the Palliative Care toolkit for long term care.
Our staff can assist you with all your travel arrangements.
Target Audience
Physicians, Psychiatrists, Nurses, Physicians Assistants
Program Purpose / Objectives
MANAGEMENT OF MENTAL HEALTH DISORDERS FROM THE NURSERY TO THE NURSING HOME: CONTROVERSIES IN CLINICAL CARE

Overview: This series of lectures is designed to update the primary care physician on common psychiatric conditions and controversies in clinical care throughout the life span. The seminar will be relevant to family practitioners, internists, pediatricians and other physicians and health professionals who manage patients with mental disorders. The topics and related learning objectives follow below.
Program
June 30, 2012
8:00 am-10:30 am
Mental Health in Childhood: Do We Diagnose and Treat Too Much or Too Little?
At the Conclusion of this presentation the participant will be able to:
Discuss the incidence and prevalence of pediatric and adolescent mental illness
Recognize the difficulties and controversies of diagnosing pediatric psychiatric disorders
Demonstrate an understanding of the life-long implications of pediatric mood, emotional and behavioral changes
Recognize the concerns of increasing psychopharmacologic use in childhood including off-label use, long-term safety and the social and ethical meaning of pharmacological treatment
Develop evidence-based treatment strategies for your practice
10:30 am-12:00 noon
Treatment of Psychiatric Disorders in Pregnancy: Can We Ever Treat Safely?
At the conclusion of this presentation the participant will be able to:
Discuss the implications of psychiatric disorders on an individual pre, peri, and postnatally
Define behavioral teratogenesis and perinatal syndromes
Explain risks and benefits of somatically treating psychiatric illness during pregnancy
Demonstrate an understanding of women's unique mental health issues
1:00 pm-3:00 pm
Depression in the New Millennium: How Will the Baby Boomers and Their Prodigy Cope?
At the conclusion of this presentation the participant will be able to:
Discuss the depressive disorder spectrum and diagnostic criteria
Develop recognition and office screening protocols of depression
Discuss the populations at greatest risk for suicide
Discuss suicide recognition and prevention strategies
Recognize the controversies associated with antidepressant medications
Describe complementary and alternative medicine treatments available to your patients and their risks and benefits
July 4, 2012
8:00 am-10:00 am
Sexuality and Mental Health: Can You Have One Without the Other?
At the conclusion of this presentation the participant will be able to:
Define terms associated with sexuality, sensuality, and sexual health
Recognize psychiatric and medical conditions which present with sexual dysfunction
Understand sexual dysfunction in the context of psychiatric illness
Discuss sexual side effects of psychoactive medications and the impact on compliance
Discuss the sexual changes associated with normal aging and dementia
10:00 am-12 noon
Substance Abuse across the Generations: Who is at Risk and Why?
At the conclusion of this presentation the participant will be able to:
Describe substances of abuse and the presentations across age groups
Comfortably use available screening tools for substance abuse recognition
Develop cessation and treatment strategies
Understand the comorbidity of substance abuse and psychiatric illness
July 5, 2012
8:00 am-12 noon
The Neurocognitive Syndromes from Mild to Severe: Can We Recognize Decline in Time to Slow It and Can We Keep Patients Safe and Caregivers Sane?
At the conclusion of this presentation the participant will be able to:
Define the nosology of mild cognitive impairment
Incorporate into an office setting screening tools for cognition and function
Discuss dietary and life style strategies which may be cognition-sparing
Discuss current trends in pharmacologic strategies for cognition-sparing
Define and describe etiologies of delirium and dementia
Understand the risk for developing neuropsychiatric symptoms
Develop strategies for defining and targeting distressed behaviors
Formulate non-pharmacological interventions for distressed behaviors
Recognize the benefits and burdens of pharmacological interventions
Describe referral sources for caregivers in the community
Conference Sessions generally take place on days at sea (as itinerary allows), giving you plenty of time to enjoy your meals, evenings and ports of call with your companion, family and friends.
Accreditation

The School of Medicine, State University of New York at Stony Brook, is accredited by the Accreditation Council for Continuing Medical Education to provide continuing medical education for physicians.
The School of Medicine, State University of New York at Stony Brook designates this activity for a maximum of 14 AMA PRA Category 1 Credit(s)™. Physicians should only claim credit commensurate with the extent of their participation in the activity.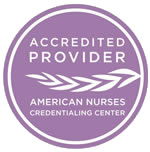 Continuing Education, Inc. is accredited as a provider of continuing nursing education by the American Nurses Credentialing Center's Commission on Accreditation.
Accredited status does not imply endorsement by Continuing Education, Inc./University at Sea or ANCC of any commercial products displayed or used with an activity.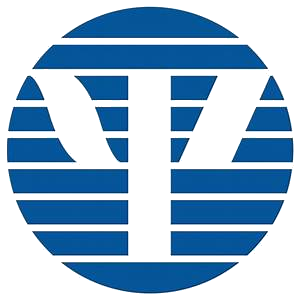 Approval: Continuing Education, Inc. is approved by the American Psychological Association to sponsor continuing education for psychologists. Continuing Education, Inc. maintains responsibility for this program and its content.
Designation: As an organization approved by the American Psychological Association, Continuing Education, Inc. is offering this activity for a maximum of 14 hours of continuing education credit. Full attendance is required; no partial credit will be given for partial attendance.
Questions? Call us at 800-422-0711.
We can assist you with all your travel arrangements. We'd be happy to help you plan your flights, hotels or tours before and/or after your cruise conference.

Cruise Itinerary
DATE

PORT OF CALL

ARRIVE

DEPART

Fri Jun 29

Seattle, Washington

-

4:00pm

Sat Jun 30

At Sea Cruising
Lectures 9:00am-12noon, 1:00pm - 4:00pm

-

-

Sun Jul 1

Ketchikan, Alaska

7:00am

4:00pm

Mon Jul 2

Tracy Arm Fjord/Sawyer Glacier

6:00am

10:00am

Mon Jul 2

Juneau, Alaska

2:30pm

10:00pm

Tue Jul 3

Skagway, Alaska

7:00am

6:00pm

Tue Jul 3

Cruising Alaska Inside Passage

-

-

Wed Jul 4

At Sea Cruising
Lectures 1:00pm - 5:00pm

-

-

Thu Jul 5

Evening in Victoria, British Columbia
Lectures 8:00am-12noon

6:00pm

11:59pm

Fri Jul 6

Seattle, Washington

7:00am

-
©2016 - University at Sea®